Professional Business Communication is an important subject in management courses like PGDM, MBA, B.com, M.com, BBA. Here we have shared all the topics that are in the syllabus of Business Communication in Master of Business Administration.
Why we study Business Communication?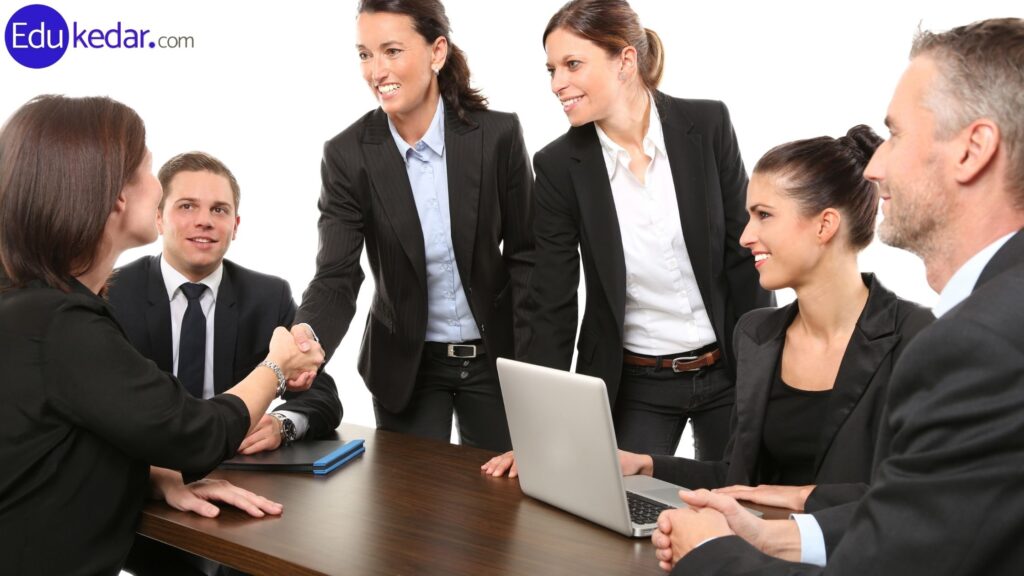 Business communication is the process of sharing information between people within and outside the organization.
Effective communication is how employees and management interact to achieve organizational goals. It is an essential element in the success of any business.
Objectives:
The basis for decision-making and planning
Facilitates smooth operations
Facilitates coordination
Increases managerial efficiency
Promotes industrial peace
Facilitates control
Basis of leadership
Motivation
Business Communication Syllabus
Syllabus of PBC in Masters of Business Administration – 2 Year.
Subject Name: Professional Business Communication
Subject Code: MBAT 107
Course: MBA First Semester 2020-21
University: Uttarakhand Technical University
Total Credit: 3
Internal Marks: 30
External Marks: 70
Total Marks: 100
Note: This Syllabus is as per MBA Academic Session 2020-21 of Uttarakhand Technical University, UTU Dehradun. New Scheme of Examination as per AICTE Flexible Curricula.
Unit 1 – Introduction
Importance of communication skills in Business Management.
Types of communication:
the media and tools of communication.
The Communication Process.
Barriers and Gateways to communication.
Unit 2 – Verbal and Non-verbal Communication
Persona language and body language.
Types of managerial speeches:
occasional speech; thematic speech.
Group Communication in:
group discussions, meetings, seminars, and conferences.
Art of facing interviews in:
selection or placement,
appraisal,
disciplinary committees and exit interviews.
Unit 3 – Written Communication Skills
Formats for business letters and memos:
routine type;
sales promotion,
bill collection,
disciplinary action;
persuasive messages;
negative messages;
job applications.
Preparing a professional resume and cover letter,
follow-up messages and letters.
Internal communication through:
memos, minutes, notices, circulars.
Writing effective Business Reports;
Digital Communication.
Powerpoint preparation;
Using Web as a source of knowledge Sharing.
Unit 4 – Recruitment and Employment Correspondence
Drafting the Employment Notice,
Job Application Letter;
Curriculum Vitae/ Resumes;
Joining Interview;
An offer of employment;
Job Description;
Letter of Acceptance,
Letter of Resignation and Promotion,
Testimonials and References.
Unit 5 – Business and Social Etiquette
Professional conduct in a business setting:
workplace hierarchy;
the proper way to make introductions;
Use of courteous phrases and language in the workplace. Professional Image:
appropriate business attire;
Telephone Etiquette;
Table etiquette.
Language lab class for practical in b. communication.
Course Outcomes:
1. Student applies the knowledge by speaking confidently and communicating effectively in different business situations.
2. Student creates correct business letters for both Internal and External business environments.
3. The student creates and designs different letter formats effectively in a realistic way with reference to organizational goals.
4. The student analyses the situation shows professionalism and displays a good Code of conduct at the workplace according to the need.
5. The student applies and addresses the group dynamics, business problems by critical analysis of situations.
Suggested Book –
Business Communication by K.K. Sinha
MBA (First Semester) Syllabus
for All Subjects
Syllabus for Principles and Practices of Management (MBA 101)
Syllabus for Financial Accounting (MBA 102)
Syllabus for Quantitative Techniques and Operation Research (MBA 103)
Syllabus for Managerial Economics (MBA 104)
Syllabus for Business Environment (MBA 105)
Syllabus for Business Law (MBA 106)
Syllabus for Professional Business Communication (MBA 107)
Syllabus for MIS and Computer Application in Business (MBA 108)