Business Environment is an important subject in management courses like PGDM, MBA, B.com, M.com, BBA. Here we have shared all the topics that are in the syllabus of Business Environment in Master of Business Administration.
Why we study the Business Environment?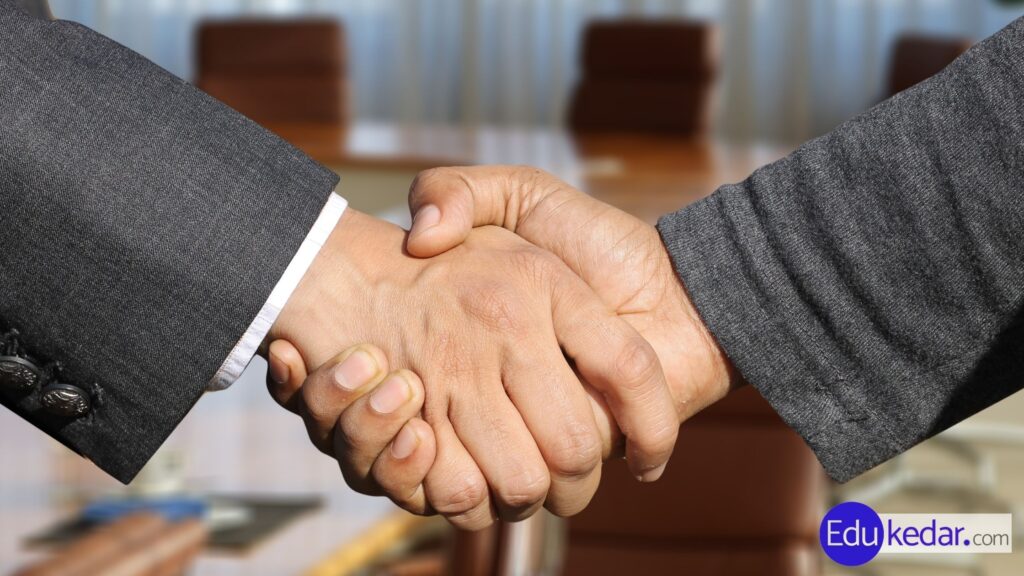 Business Environment or market environment is the sum of all individuals, entities, and other factors that have bearing on the business. It is divided into two categories; Internal Environment, and External Environment.
Business Environment can be defined as a collection of all internal and external factors such as employees, customers' needs and expectations, supply and demand, suppliers, government policies, technological and market trends.
These factors are social, legal, economic, political, institutional that are uncontrollable in nature and affect the functioning of an organization.
Objectives:
To Identifying business opportunities,
Quality products and services,
To improve performance,
To improve Sales and Profit,
It helps in decision-making.
Business Environment Syllabus
BE Syllabus in Masters of Business Administration (2 Year).
Subject Name: Business Environment
Subject Code: MBAT 105
Course: MBA First Semester 2020-21
University: Uttarakhand Technical University
Total Credit: 3
Internal Marks: 30
External Marks: 70
Total Marks: 100
Note: This Syllabus is as per MBA Academic Session 2020-21 of Uttarakhand Technical University, UTU Dehradun. New Scheme of Examination as per AICTE Flexible Curricula.
Unit 1 – Introduction
Concept,
Significance and Nature of B. Environment.
Types of environment,
Interaction between Internal and External environments,
Nature and Structure of Economy,
Techniques for Environment Analysis,
Approaches and Significance of Environment Forecasting.
Unit 2 – Economic Environment
History of Economic Systems,
Market,
Planned and Mixed Economy,
Planning in India:
Emergence and Objective;
Planning Monetary Policy,
Fiscal Policy.
Union Budget as an instrument of growth and its Impact on Business,
Industrial Policy:
Meaning
Objective and
Recent Development in New Economics Policy (1991)
and its Impact on Business.
Unit 3 – Politico-Legal Environment
Relationship between Business and Government,
Economics,
Planning,
Regulatory,
Promotional and Entrepreneurial Roles of Government,
Constitutional Provisions affecting Business.
An overview of major laws affecting business,
Consumerism,
Social Responsibility of Business.
Unit 4
(a) Technological Environment:
Factors Influencing Technological Environment,
Role and Impact of Technology on Business.
Transfer of Technology – Channels, Methods, and Limitations.
(b) Demographic and Socio-Cultural Environment:
Population Size,
Falling Birth Rate,
Changing age structure and its impact on business,
Business and Society,
Business and Culture,
Culture and Organisational Behaviour.
Unit 5 – Foreign Investment and Trade Regulation
Foreign Direct Investment,
Foreign Institutional Investment,
WTO and India:
an overview,
Regulation of Foreign Trade,
Disinvestment in Public Sector Units.
Course Outcomes:
1. To analyze various categories that are constituting the business environment and apply various approaches that are helpful to manage both the internal and external environment of the business.
2. To apply the various types of policies in the economic environment, applying these policies change the structure of the economy and the transition thereof from the past to the present scenario.
3.To apply various constitution provisions & how government play different roles for the smooth functioning of an organization & evaluate the importance of CSR in an economy
4. To develop the understanding of technological, demographic social, and cultural factors that play an important part in an organization's functioning and to evaluate the recent trends in the environment of the firm.
5. To demonstrate the various policies of foreign institutions like the world bank. Summarize the basics of foreign investments that are helpful for the economy and interpret the terms that are related to trade and its regulation.
Suggested Book –
Business Environment by Francis Cherunilam
MBA (First Semester) Syllabus
for All Subjects
Syllabus for Principles and Practices of Management (MBA 101)
Syllabus for Financial Accounting (MBA 102)
Syllabus for Quantitative Techniques and Operation Research (MBA 103)
Syllabus for Managerial Economics (MBA 104)
Syllabus for Business Environment (MBA 105)
Syllabus for Business Law (MBA 106)
Syllabus for Professional Business Communication (MBA 107)
Syllabus for MIS and Computer Application in Business (MBA 108)